This post is sponsored by Urban Adventure Quest.
Looking for an adventure in your own back yard? Do you love Trivia? Urban Adventure Quest is definitely an adventure you'll want to go on! Urban Adventure Quest takes a city near you and guides you around looking for clues and learning about your city's history! OR, traveling somewhere new? Try a Quest in a different city and learn about its history! My family and I ventured out into our nearest city of Asheville, NC to give our Urban Adventure Quest a try!
It was simple to sign up. Simply create an account with how many people will be participating and your special group name. Your group name will let you go back and see where your score compares to others! You can have a group of 2-5 people and expect to pay $30 for a Mini-Quest, or $49 for a longer quest. They do offer a Military discount as well as school group discounts, so make sure you utilize them if you can.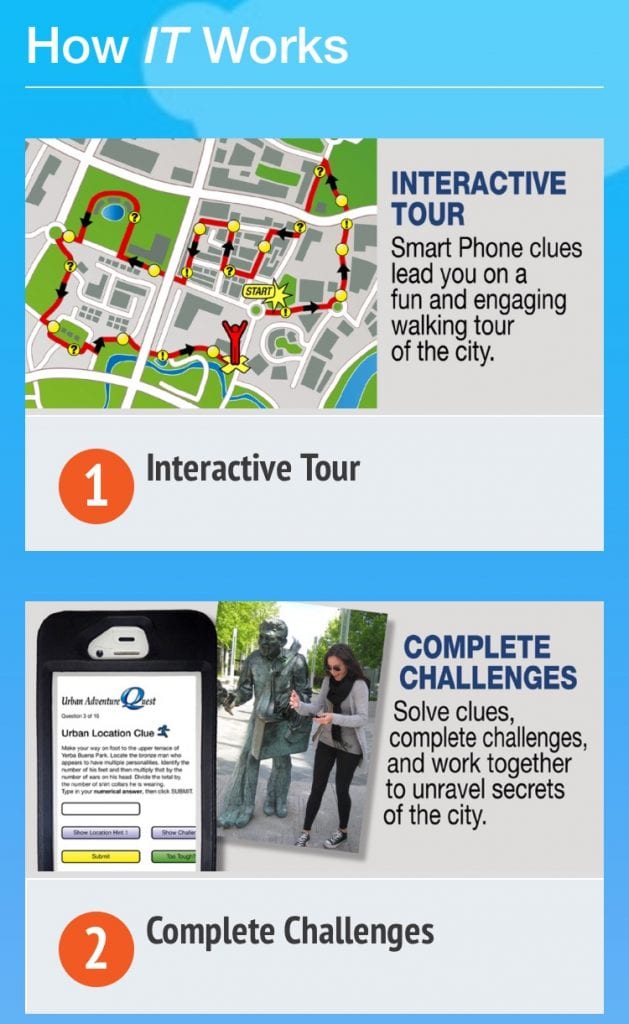 The great thing about Urban Adventure Quest is that you can start when you are ready because you simply log in on your phone and select Play IT when you're at your starting point and ready to play! One phone will be the master phone that is used to enter the answers to the questions. However, other phones can log in as well and view the 'Read Only' option so that everyone can read the clues. On our first attempt at our adventure, we got rained out by a very nasty storm. We did however, get to return the next day, log in and pick up where we left off.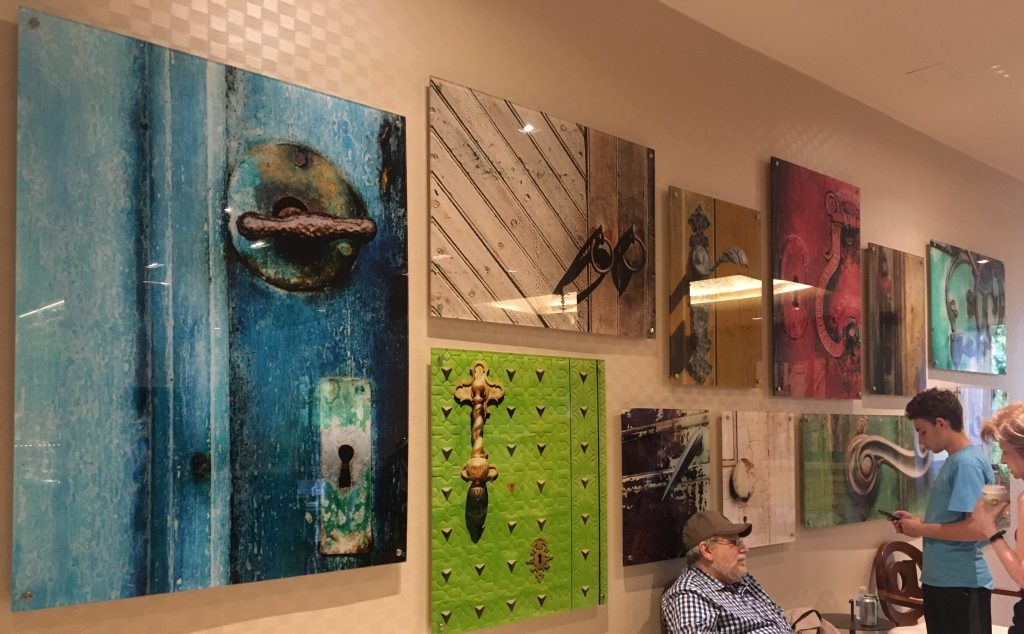 Clues are provided as an option that give hints for locations as well for the challenge. You can take these hints or just try to figure it out on your own! I have to say, most of the challenges and questions we had were TRICKY!! There was a lot of thinking and figuring involved, so a pen, paper and calculator are a MUST! Now, like I said, my husband and I went adventuring with our 2 year old and 8 year old sons. Our oldest son was able to participate in most of the challenges however they were a little harder than he liked at times. Again, there is a lot of thinking and figuring out involved, so occupying our youngest as well as trying to figure out answers was super tricky!!
If you answer wrong, you do get to try again, but eventually it will just tell you the answer and you can move on. OR, if you get super frustrated (like I admittedly did a couple times), you can choose to pass that question completely. You may be curious how questions could be so difficult! For example, we had several word jumble puzzles, or fill in the blanks and then make a keyword from the words you have used. We also had a cipher that my husband did with a copy of a historical document. Another game was to look for a particular bowling ball embedded in the wall around a local pizza place. Then I had to find a ball near it and report the brand of the ball. I couldn't find the ball in the picture and never saw a ball with a brand name on it! Frustrating. My son did great at picture comparison and seeing which one had something different from the picture.
Now, aside from the frustration of keeping kids happy in the hot summer sun and trying to think in the hot summer sun, there were A LOT of super cool things around our city that I had NO idea existed! I actually fell in love with our city of Asheville, and I think that is the point of Urban Adventure Quest! I think that kids around our sons age of 8 would think this adventure is kinda cool, but bringing along younger ones, I would suggest a mini-quest (our regular quest took at least a couple of hours), bringing lots of entertainment (and a hand-held fan if its summer time), or just not bringing them to participate if you know your child has a short attention span!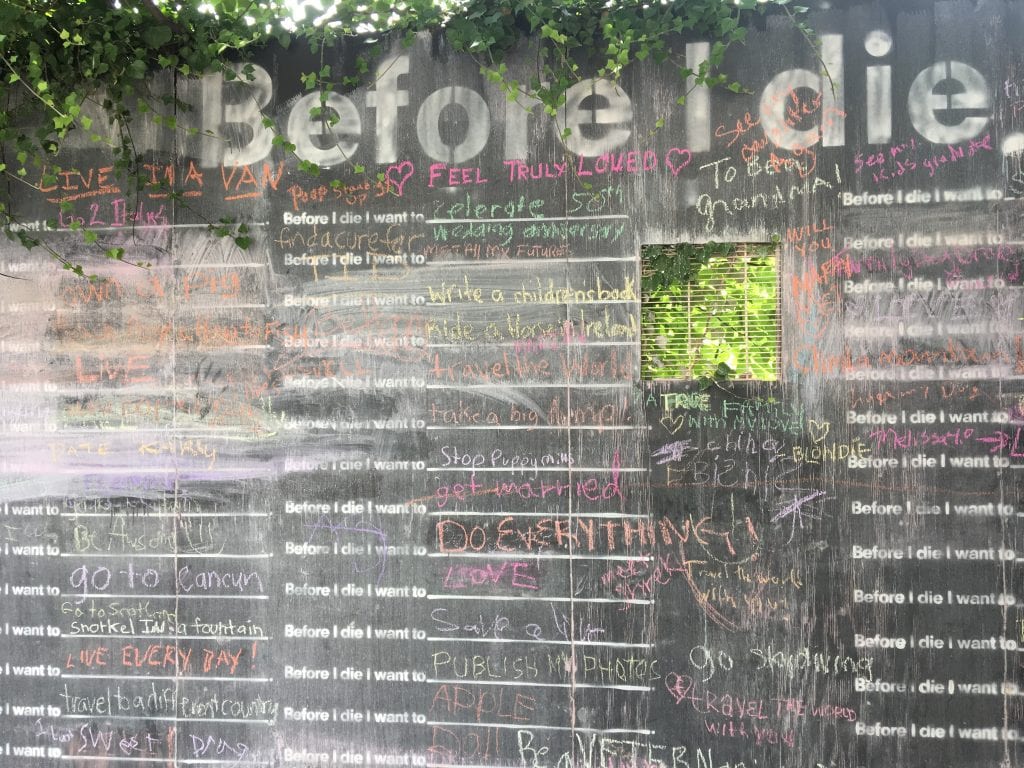 I completely recommend the Urban Adventure Quest! If you can take your time, don't mind a lot of walking, and love trivia and history- get on their website and see if they have a Quest near you!! You can read more about how it works, try a Game demo, and read other reviews. Definitely get out there and learn some history about your city! Have enough for more than one group? Split up and see who gets a better score! Have a great time on your Urban Adventure!